Home > Archives

ARCHIVES

2019 Connecticut Community Star -- Harwinton Ambulance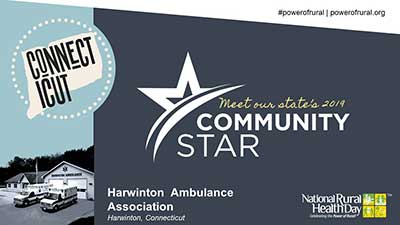 Vaping Risk Presentation NCCC


Less Access To Health Services, Programs In Rural Areas Take Toll
Connecticut's rural residents die at higher rates than their city and suburban counterparts and a large percentage of those deaths may be preventable if better public health programs or better access to health care services were available, according to the latest data from the National Center for Health Statistics (NCHS).


Community Health and Wellness Center of Torrington, CT recognized as National Quality Leader


Northwest Connecticut Substance Abuse and Mental Health Resource Guide


An Assessement of Connecticut Rural Health:
Overview, Obstacles and Opportunities


Past Reports


CT-ORH 2019 Annual Report


CT-ORH 2018 Annual Report


CT-ORH 2017 Annual Report


CT-ORH 2016 Annual Report


CT-ORH 2015 Annual Report

CT-ORH 2014 Annual Report


Rural Community Health in Connecticut: Challenges and Opportunities June 2006


Project Summary



During March-June, 2006 CT-ORH commissioned research and data collection to (1) identify barriers to accessing healthcare services in rural Connecticut, (2) determine healthcare services available to Connecticut's rural residents and (3) support community efforts across rural Connecticut to improve the health status of residents. This report tells the "story" of rural health in Connecticut and provides data and tools that local healthcare providers, administrative bodies, and coalitions can use to address health issues facing Connecticut's rural areas. CT-ORH retained the firm of Holt, Wexler & Farnam, LLP (HWF) to assist in collecting and analyzing data in support of this project.

HWF assembled extensive health and related demographic data for this study for the 65 towns designated as rural by CT-ORH. The data is from numerous sources, with the intent to make it available to all rural health stakeholders. Data was compiled at the town level to the extent possible; some indicators however were only available at the county or state level. To examine the demographics, healthcare services, and health status of rural residents, rural Connecticut was divided into three zones based on location to facilitate examination of variances across rural areas. All indicators for which data is available at the town level are summarized by rural vs. non-rural areas and by three zones identified as the Northwest Region, the East Region, and the Connecticut River Valley. The conclusions regarding rural Connecticut have been drawn based upon data collected and summarized for the three regions.



Key Findings



The quantitative data revealed, and the interview data of opinion leaders confirmed the following three major themes about health status and health care services in rural Connecticut:

Disparities: In general, the economic health of rural residents remains stronger than non-rural residents. However, significant and growing numbers of individuals and families face substantial economic challenges and as a consequence, health challenges. Middle class families appear to enjoy solid access to healthcare systems. However, lower income - including retired elderly and families - experience a higher burden of health-related concerns.

Access to Healthcare: Two access issues present significant barriers to health care for a substantial subset of the rural population - cost and transportation. With respect to cost, availability of insurance coverage accepted by providers represents a limiting factor. Providers and consumers point out concerns especially for low-income populations in the areas of chronic disease management, oral health, and mental health. Transportation limitations prove equally significant. Getting to health appointments and especially to distant specialists has been identified as a significant challenge to maintaining health. Providers report a pattern of individuals who do not have access to transportation to see specialists for medical conditions often wait until their condition worsens and then rely on hospital emergency departments for services when their conditions become acute.

Capacity: The service system needs to increase its capacity to provide services in specific areas such as mental health, dental services, specialty services, and transportation services (or coordination). For example, a growing sentiment among providers exists that the current mental health prevention and treatment system can not address adequately the mental health service needs of the rural communities, particularly children, irrespective of economic status.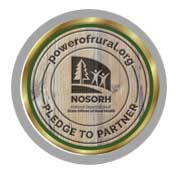 to top