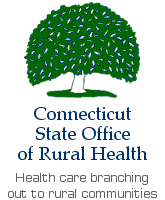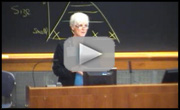 New Video 2013
Affordable Care Act:
Implications for Healthcare Landscape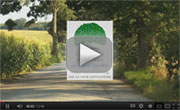 New! CTORH Video
The Road Less Traveled
Access to Health Care


Welcome

The Connecticut Office of Rural Health (CT-ORH) serves:


As a clearinghouse to assist in the coordination of resources and activities that promote rural health on a regional or statewide basis
To provide technical assistance to rural health providers and organizations
To enhance recruitment and retention efforts for rural healthcare providers
To promote state, local, regional and federal partnerships


The CT-ORH is funded by a federal grant from the Department of Health and Human Services, Health Resources & Services Administration through the Office of Rural Health Policy.

Please visit About Us to learn more about the CT-ORH.

What's New:

Request For Proposal
Connecticut Office of Rural Health
12-2014 CT Rural Health Data Assessment

CT Office of Rural Health Request for Proposal/Bid Face Page 2014-15

RRA Initiative
The RRA Initiative has launched its official website. You will be able to access all of the resources that have been created over the past two years pertaining to recruitment and retention efforts of critical health care providers in CT. (http://www.rrainitiative.org/)

Announcements:

Grants:
Aetna's National and Regional Grants
CT Rural Hospital Quality Improvement Grant Recipients Announced
National Resources:
The Mesothelioma and Asbestos Awareness Center provides information about asbestos exposure and mesothelioma cancer


CT-ORH Reports Available: For more information, please Contact Us.



to top